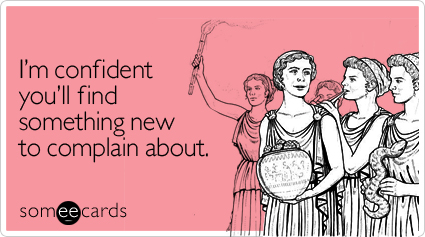 Earlier this week I tweeted about a recent natural beauty fail—I picked up a new natural deodorant on a whim because it was convenient and I needed one, but I hadn't researched it at all. Usually, this process results in pleasant surprises, but in this case…not so much. A day later, my poor little underarms were all red, bumpy, and irritated. Worst of all, in my desperation, I was forced to use my husband's non-clean deodorant to try to calm the situation down before I could rush over to my favorite little vegan shop and remedy the situation. (The horror!)
So. I've only used this product once, and now I'm faced with a dilemma: try to return the product, call the company and give them feedback, or just toss it in the recycling bin unused. I have decided to try calling the 800 number on the container and let the company know that its product did such a number on my not-even-very-sensitive skin.
I'll let you know how it goes. In the meantime, I'm wondering if any of you have been in a similar situation. What did you do? Toss it? Take it back? Call the manufacturer? What happened? I'm interested. —Aleigh
PS: Don't miss tomorrow's post…I'll be introducing a new (to me) brand, and there's a giveaway involved!
---
(Cheeky image via someecards)